Everything has to start somewhere, and for the E.T. Virtual Reality Flying Bike Project it was locating an authentic  Kuwahara KZ BMX Bicycle (The same Elliot rode in the movie).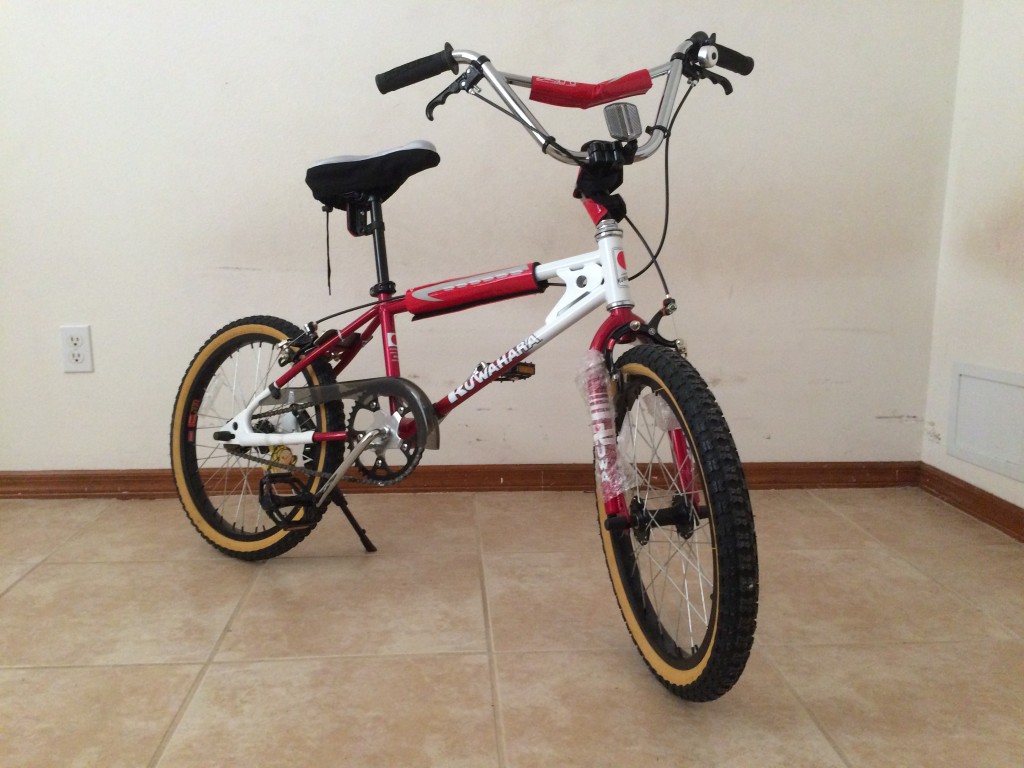 Much more on this to come.
Imagine you have to save your little extraterrestrial friend by putting him in a mike crate on your bike and pedal him to safety. That's what I wanted to recreate, but as a Virtual Reality experience.
THE BICYCLE
There were many parts to this puzzle, and the first was to research what type of bicycle Elliot had used in the movie. E.T. The Extraterrestrial was released in 1982, and what I found out was, Elliot rode a Kuwahara KZ1, and it was a REAL production bike, so I set out to try and locate one. I started scouring the internet and it was fascinating how popular this bike was and still is. Some searches returned sky high prices for a restored E.T. Bicycle, some bikes are in museums, and others are kept for personal collections. I thought I'd have to settle on an old KZ1 frame, all rusty from sitting outside that I'd have to do a lot of work to restore it for this project, when I found somene that had an authentic Kuwahara KZ1 re-issue for sale… still in the box! BAZINGA!!! I stopped what I was doing and grabbed this gem. (picture above).
THE MILK CRATE
Elliot's bicycle had a very characteristic milk crate attached to it, and I wanted this very look. I began searching the internet again this time for a circa 1970′s/1980′s milk crate. I found out that in the movie the crate was painted white, so I knew I'd probably not be finding a white one. After many days of searching I found one that was close but not an exact match, so I ordered it. I continued my searches with hope that I could find the exact one, and the searching paid off, I found the exact style milk crate as in the movie!