When I first received my GearVR, knew I wanted to do something cool with it and what better than an augmented and virtual reality magic wand experience. I started by deciding on the functions of the hardware in the wand, and the software functionality in the game. I wanted players to experience Dementors attacking them as they could see the real world around them, and then magically enter a castle and continue the fight. A mix between Augmented and Virtual Reality would be the route I'd take. The next phase consisted of simultaneous development of the wand, electronics, and the software.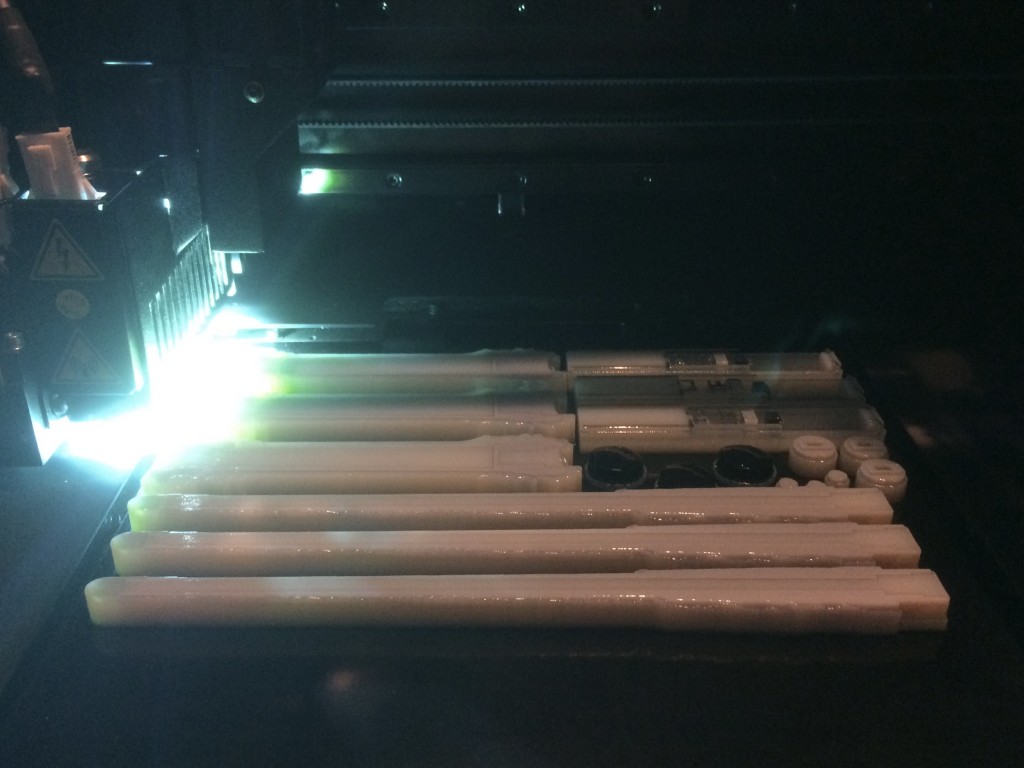 Here's the wand being 3D Printed at Full Sail University on our Stratasys Polyjet Connex II. For flexibility the wand was printed with a mix of Vero White and Tango Black+, the tip was printed with Vero Clear, the end cap with Tango Black+, and the electronics housing in Vero Clear.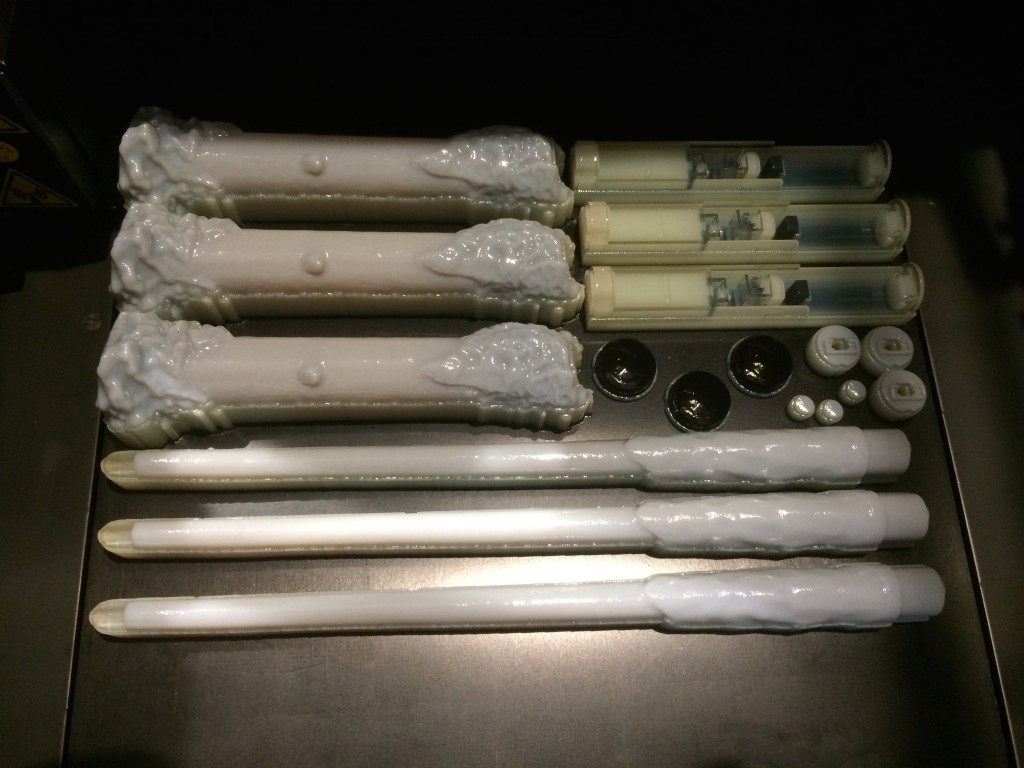 The finished 3D Print.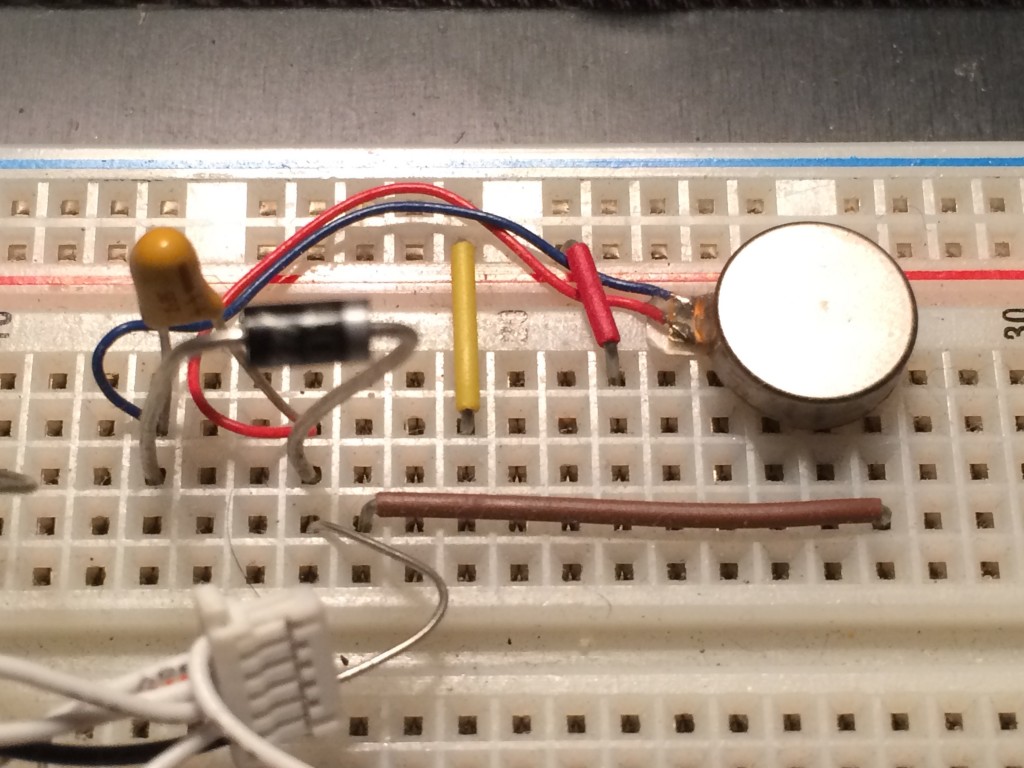 Testing the haptic feedback circuit. Not pictured is the arduino,/bluetooth module and the circuit board fabricated on a LPKF.
More build pics to come…
The software was developed using Unity3D with a Bluetooth connection to the wand. In Augmented Reality the player sees the REAL environment around them which Dementors frightfully appear. Wherever you look there's a gaze dot, and you aim the dot on the Dementor and flick the wand to banish the Dementor… till the next one. As a player holds a magical card a 3D Castle appears. It can even be rotated to see a small battle inside the castle walls. By staring at the castle, the player is transformed to Virtual Reality and they are inside the castle walls and the battle continues.